C# client for Infinispan - alpha release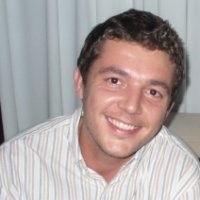 A while ago I was announcing that Sunimal Rathnayake would start the work for a C# Hot Rod  client for Infinispan as part of the Google Summer of Code. After 2 months of heavy work Sunimal delivered an intelligence-one (basic client, interested in neither cluster nor hash information) implementation. The release distribution can be downloaded from here. Besides the required binaries and doclets, is also contains a sample application showing how the client can be configured and illustrating the basic operations with the server. This and more are being described in the readme.txt file in the distribution root.
And there's much more on the way! Sunimal is working on enhancing the client to the intelligence-two level: topology-aware client, interested in cluster information - stay tuned!
Get it, Use it, Ask us!
We're hard at work on new features, improvements and fixes, so watch this space for more announcements!